Federal Law Enforcement Training Center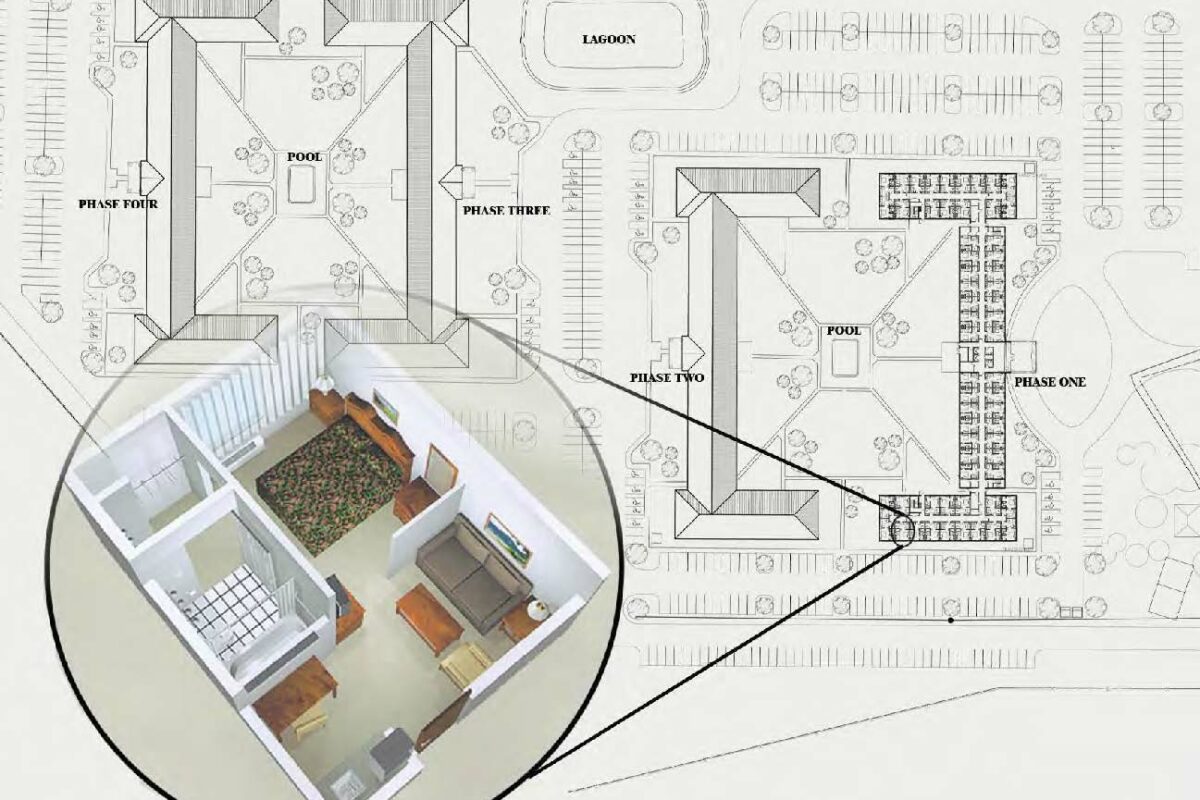 JHS was selected in mid-2001 to provide design services for the first phase of a new multiphase dormitory project to serve the students of the Federal Law Enforcement Training Center in Brunswick, Georgia. Known as FLETC, this training center serves as the law enforcement "boot camp" for many different agencies including, DEA, Customs, INS, IRS, USMS, FAA and Border Patrol, among others.
Envisioned as a total project of 300 suites, after the attacks of September 11, the project was altered in scope and will yield a total build-out of 1200 beds in four phases. Each phase consisted of a self-contained five story building with registration, guest services, study and meeting rooms and laundry facilities. Each building had 300 suites at 400 square feet each with a bedroom, private bath, seating/TV room and study alcove. Suites were wired with state-of-the art fiber optic LAN and internet access.