Prisma Health Children's Hospital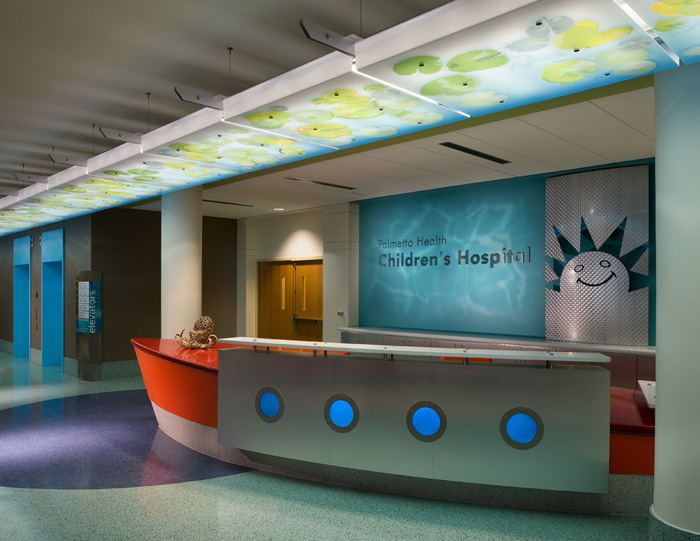 In 2005, the team of Stanley Beaman and Sears and JHS Architecture: Integrated Design, Inc. was chosen in a nationwide process to renovate the existing Prisma Health Cancer Center for the new Prisma Health Children's Hospital, the first free-standing children's hospital in the state. This facility offers a full spectrum of care including diagnostic, surgical facilities, family amenities, waiting areas, and patient treatment rooms. This facility also provides a state of the art Day Hospital within the boundaries of the Children's Hospital which provides a variety of treatments and infusions on an outpatient basis.
The interior design of the facility is based on a series of environmental concepts including arctic, aquatic, sierra, rain forest, and mountain motifs offering an interactive educational process for the patients, their families, and visitors. These motifs also offer the patients an environment with a degree of familiarity in what would otherwise be a stark and frightening experience. Construction on the project began in January 2007 and was completed in June of 2008.