VCA Animal Specialty Center of South Carolina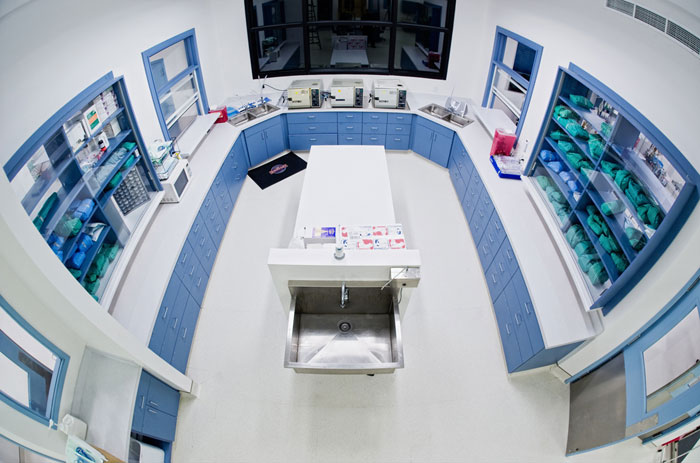 JHS Architecture: Integrated Design was selected to design the 11,256 square foot VCA Animal Specialty Surgery Center. The center consists of four operating rooms, ICU/Recovery, Inpatient Wards and Treatment and Radiology for the surgical component. There are a series of exam rooms; one being for Ophthalmology, and a Hydrotherapy area. The second floor consists of offices and an apartment for 24-hour observation. This center is in the process of renovation which just increased the size of the ICU, a newly designed Dental Operating Room, and future revisions to the Operating suite.
Some of the design highlights include large clerestory windows to bring the outside environment into the facility and trees are visible from every location. Solar panels provide 100% of the building's hot water needs and photo voltaic cells with timers are strategically placed to provide energy efficient lighting throughout the facility. Building materials focus on the exterior environment, but are durable and efficient to enable ease of cleaning.