Samaritans Purse Office and Dining Facility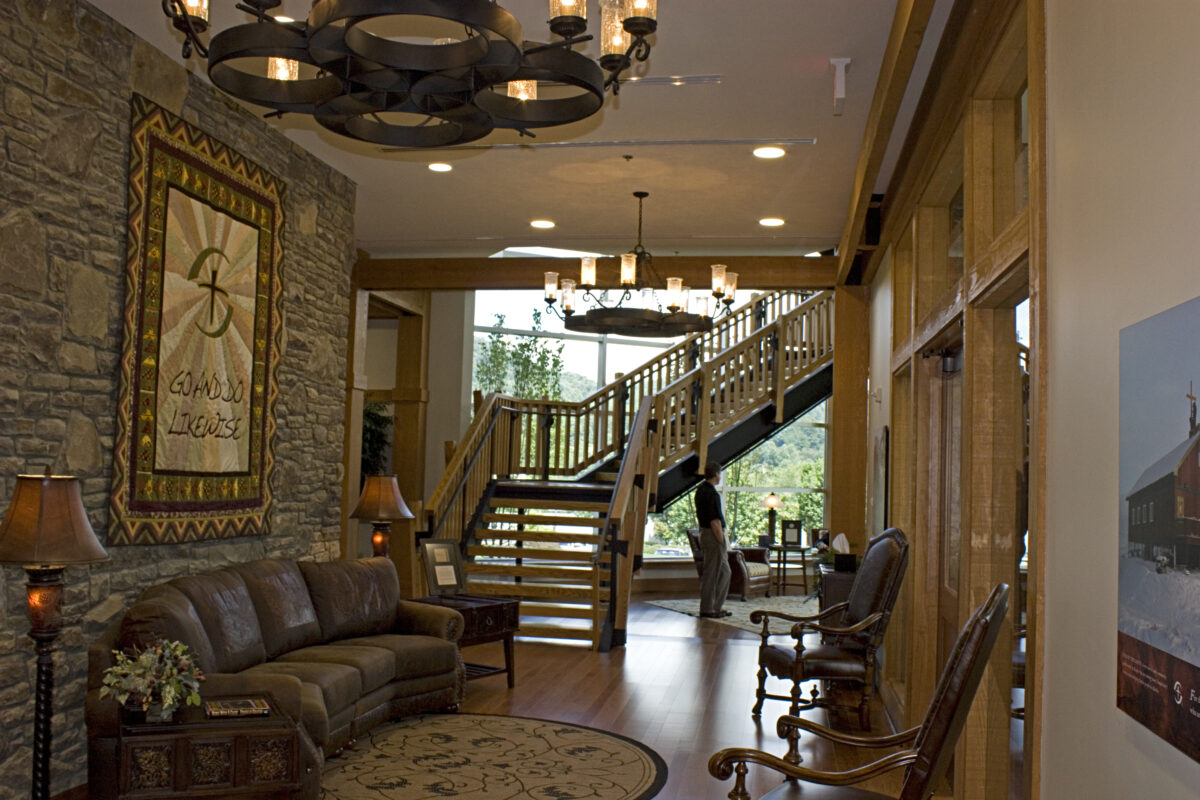 JHS Architecture has provided architectural design services for the Samaritan's Purse organization for many years. The Conference and Administrative building is a significant addition to their campus in Boone North Carolina. The building comprises 45,000 square feet and shall serves as corporate offices of the Samaritan's Purse organization. The architecture seeks to compose a formal geometry in a rural setting made appropriate with the use organic materials such as stone and wood. Articulated precast concrete and high performance glazing complete the exterior palette of materials.
The building provides office areas which are illuminated with extensive natural light. The building also contains a full service dining hall for employees. A prominent monumental stair occurs at one corner to inspire use of the stairs in lieu of elevators. The stair is both a focal point for the building and the campus which is arrayed around the new building and in particular, the monumental stair. The interior architecture includes the use of wood beams, wood accents and stone walls. Construction was complete in the spring of 2009.