Marina Bay Apartments at Lake Wylie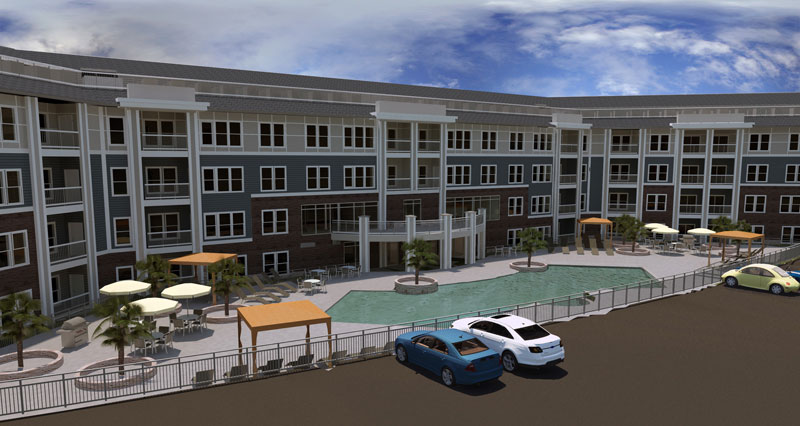 JHS was selected as the designer for the Mount Holly Apartments. The project is designed as a four-story, wood frame apartment building over parking. The exterior incorporates a heavy base with natural stone, a softer middle and top utilizing lap siding and board and batten schemes. The building consists of 128, one and two bedroom units with balcony views of either the pool or the water. The units also include living, dining, kitchen and laundry areas.
The apartments are located over structured parking and additional site parking is provided. In addition to the units there is an exercise area and a clubroom with a pool table and bar, business center and sales office. The complex includes a swimming pool for use by the residents and separate, rentable storage rooms on the main level. JHS provided the Master Planning services for the complex to include a restaurant and to coordinate with the existing Marina.