Yacht Club Villas at Barefoot Landing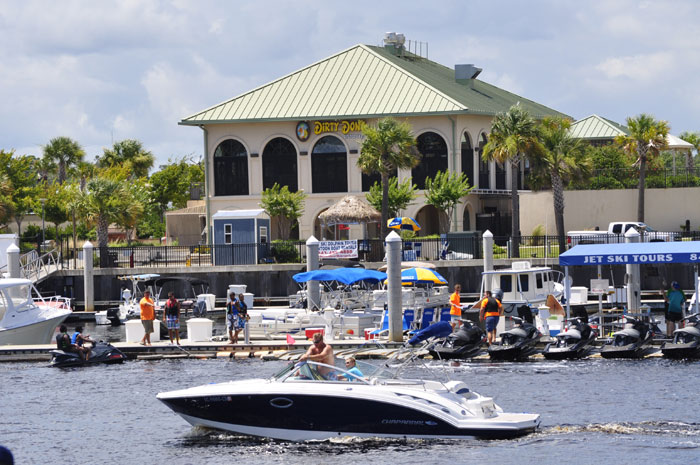 JHS was retained to design the Condominium Hotel Campus known as Yacht Club Villas at Barefoot Landing located in North Myrtle Beach, South Carolina, along the Intercostal Waterway. Included in this project was a two-story structure to house a restaurant and Marina Harbour Master amenities next to a marina. These multi-story Condo Hotels are adjacent to the Barefoot Landing Entertainment Village that offers shopping, dining, and shows.
The resort was designed with a series of four multi-story buildings that consist of one 14-story, one 12-story, one 10-story, and one 7-story Building that step down across the site to be less imposing and more sensitive to the surrounding community while also accommodating the FAA Landing requirements of the nearby Myrtle Beach International Airport. The project supplied 317 living units configured in two, three and four bedroom lockout options with spacious living and dining areas. A typical unit consisted of two or three separate lockout plans that allowed one unit to transform into three units. This allowed double to triple use of the unit at the same time for Golf Groups. The floor plan was developed so that each unit has a view of the pool, Marina, Intercostal Waterway as well as the Barefoot Landing Shopping and Entertainment Complex across the waterway. The pool is the largest constructed along the Grand Strand of South Carolina.