Prisma Health Baptist Perioperative Modernization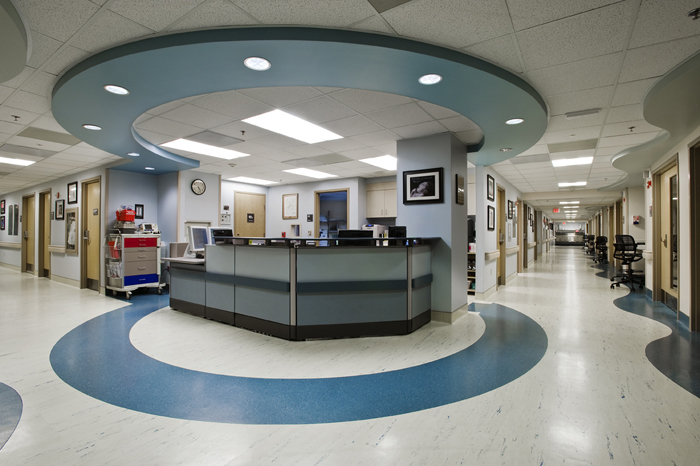 In 2004, JHS Architecture: Integrated Design, Inc. in association with HKS was selected by Prisma Health in a nationwide selection process to design the new $40,000,000 Perioperative Modernization project at the downtown Columbia Prisma Health Baptist Campus. This project consists of an expansion of the hospitals existing campus by approximately 30,000 square feet as well as major renovations to approximately 91,000 square feet of existing clinical, diagnostic, and support space. In the Birthplace component of the project a new Neonatal Intensive Care Unit with the unique feature of accommodating parents "rooming in" with their infants, new LDR Rooms, a Triage / Observation Suite, C-Section Delivery Suite, and Admissions Nursery were created.
On the surgical floor five new operating rooms were created and sixteen existing operating rooms were completely renovated to current state of the art standards. Both inpatient and outpatient surgical prep and recovery suites were expanded and modernized. Pre-admission testing facilities, Patient Family Waiting Areas, and Admissions Departments were created. Elaborate phasing plans were devised in such a manner as to keep all departments of the hospital affected by the construction activities fully operational at all times. Construction activities began in November of 2006 and were completed in the fall of 2010.